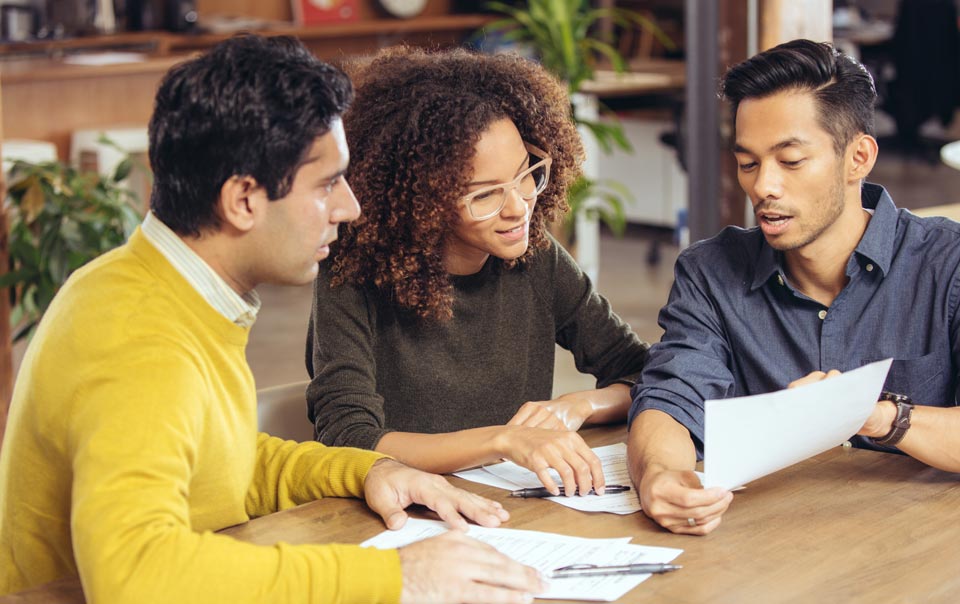 Congratulations, you are turning 65! Now you are eligible for Medicare… and suddenly you are knee-deep in insurance decisions you have to make with little or no information to guide you. What is Medicare Advantage? Do you need a Medigap? Do you need a Part D plan and if so how do you choose? Why are you paying premiums to Medicare and an outside insurance company?
Let's start with a short history of Medicare. In the beginning, upon retirement or disability, there was no affordable insurance option available to most people.
Medicare started out like a government based insurance plan to cover the largest single cost in healthcare for the 65+ population – hospitalization. An inpatient hospital stay can easily run $15,000 a day. This part of Medicare, called Medicare Part A usually has no premium requirement.
However, since many retirees have ongoing health issues and little income, Medicare added coverage for visits to doctors and diagnostic testing. This coverage, called Medicare Part B, has a premium that you pay to Medicare ($121.80 monthly in 2016).
Still, even between Medicare's Part A for hospital costs and Part B for other healthcare costs, there are large gaps in Medicare's coverage. So, in comes gap coverage insurance, otherwise known as Medigap (also called "Medicare Supplement").
Medicare was becoming a huge bureaucracy by this time. They needed to find a way to outsource this new option. At the same time, private insurance companies did not follow the same rules set down for Medicare. What could they do?
In the end, it was decided that private insurance companies could offer gap insurance, called Medigap, and collect separate premiums for it, but they had to use Medicare's rules. This is why Medigap Plan F (also known as "Medicare Supplement") through one carrier will give you exactly the same coverage as Medigap Plan F through another carrier. This option is completely voluntary.
Medigap plans (Medicare Supplement) are secondary insurance. That means the bills go to Medicare first. After Medicare pays its share of the bills, they send the bills on to the Medigap insurance companies.
Unfortunately, these options, with all their premiums left a good portion of the 65+ population with insurance costs beyond their means.
Medicare's solution to this problem was Medicare Advantage, sometimes known as Medicare Part C. Medicare Advantage Plans offer low premiums plans sold by private insurance companies.
Medicare has given broad boundaries that insurance companies must comply with for these plans. In exchange, Medicare pays part of the costs incurred by the insurance companies to offset the lowered premiums.
Medicare Advantage plans are primary insurance. With a few exceptions, bills go to the Medicare Advantage insurance carrier, and the retiree is responsible for whatever portion of the bill that the insurance company does not pay.
Still, wondering which plan is best for you? Ask yourself a few questions:
– How much can you afford to pay in premiums on top of the Medicare Part B premium? ($121.80 monthly, in 2016)
The Medigap premium you pay will depend on the level of coverage offered by the plan you select. The more comprehensive the coverage, the higher the premium.
– How often do you need to see a health care provider?
With Medigap plans, unless otherwise noted, coverage mimics that provided by Medicare itself. So if Medicare imposes no limits on doctor visits, the Medigap plan will also not have any limits. But Medicare Advantage plans might have their own limits, but they also come at a lesser cost too. So, if you normally don't see a healthcare provider very often – say twice a month – even with a couple of months that are more expensive, it averages out over the year to be less expensive. You can also check out Leland West Insurance
– How much do you travel?
Medigap (Supplement) offers you the same coverage anywhere you see a Medicare-eligible provider, whether you are visiting your sister in another state or at a home. Most Medicare Advantage plans, on the other hand, have very reasonable rates for seeing providers that are part of their local or national network but have much higher costs for "out of network" providers, if they offer any coverage other than emergency room services outside of their local network at all.
Medicare and its many options, plans, and rules can confuse anyone. The best thing you can do is to get in touch with an experienced agent in your area who can help explain all of your options. Getting the Medicare plan that is right for you really is possible. Just remember, it is your right and responsibility to make an informed choice.