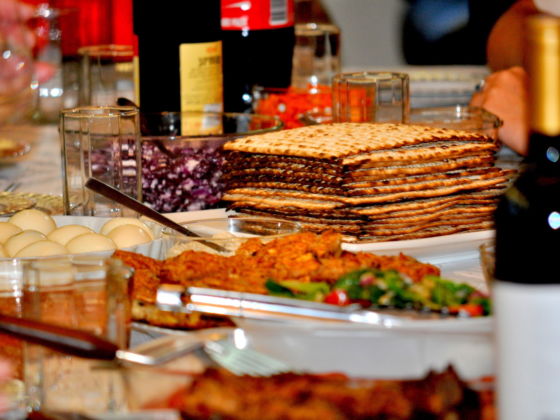 Many people have heard of Passover, but it's safe to assume that most non-Jews have no idea what the eight-day event entails. And you must understand the symbolism of the Passover Seder plate in order to truly appreciate the historic festival that commemorates the Israelites' deliverance from Egyptian slavery.
The Seder is a symbolic dinner that commemorates the Jewish people's transition from slavery to freedom. This traditional supper uses several delicacies to represent various aspects of the Passover storey.
The haggadah is read during the Seder to tell the tale of the Israelites' departure from Egypt. Children are frequently asked to explain the significance of each item on the Seder plate, as well as to read the four questions, which begin with, "Why is this night different from all other nights?"
There are six spots on the Seder plate, which is traditionally served on a gorgeous silver dish, each having its own symbolism.

Maror
Bitter herbs, such as horseradish, depict slavery's bitterness. Grated horseradish root or jarred horseradish can be utilised, and it's traditionally served with matzo.
Chazeret
On Passover, only one bitter plant (horseradish) is often used, although there are two spots on the seder plate for it. In the United States, romaine lettuce is commonly used as the second bitter herb.
Charoset
Charoset is a sweet mixture of roughly chopped apples, walnuts, cinnamon, and red wine that represents the mortar used by the Jews to build storehouses while they were slaves in ancient Egypt.
Karpas
The arrival of spring is symbolised by parsley or similar green vegetable. It is dipped in salt water in the Ashkenazi tradition, which depicts the Jewish people's tears when they were slaves.
Z'roa,
The only portion of the Seder plate that isn't eaten throughout the meal is the lamb shank bone. Instead, it serves as a visual reminder of the rare Passover sacrificial lamb sacrificed at Jerusalem's temple before it was destroyed. You can also check out Pesach Programs
Beitzah
Hard-boiled eggs, which are often eaten with salt water, are a symbol of life. It is also thought to symbolise the second offerings made at Jerusalem's temple, as well as sorrow for its destruction and hope for its rebuilding.